Plan des fresques de la Ville de Niort :

…
Nouvelle fresque réalisée dans le cadre du festival Le 4eme Mur par l'artiste espagnole NURIA MORA :
La fresque est située à l'angle des rue Yser et Nanteuil à Niort.
…
 « Objects in The Mirror are Closer than they Appear »
de Nuria Mora.
Du 4 mai au 4 juin 2016.
Le Pilori, Niort.
Reportage France 3 Poitou Charentes par Dominique Laveau, Stéphane Bourin et Maud Coudrin :

Niort : exposition de Nuria Mora au Pilori
Photos : http://www.winterlong-gallerie.com/artistes/nuria-mora-espagne/

Hitnes, Médiathèque de Niort, Novembre 2014 :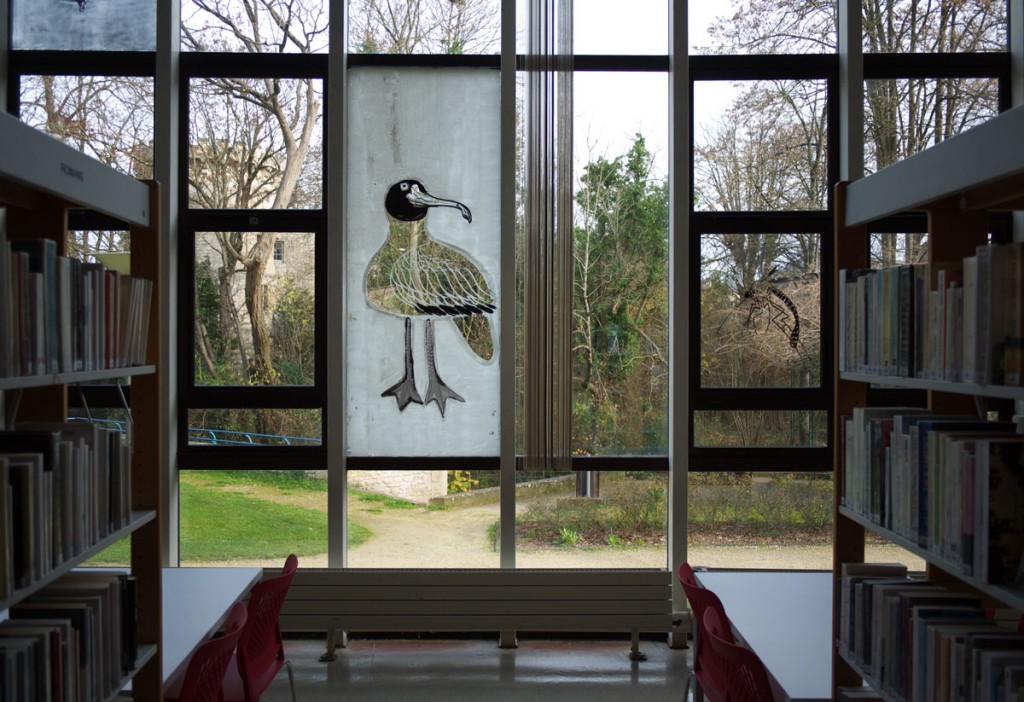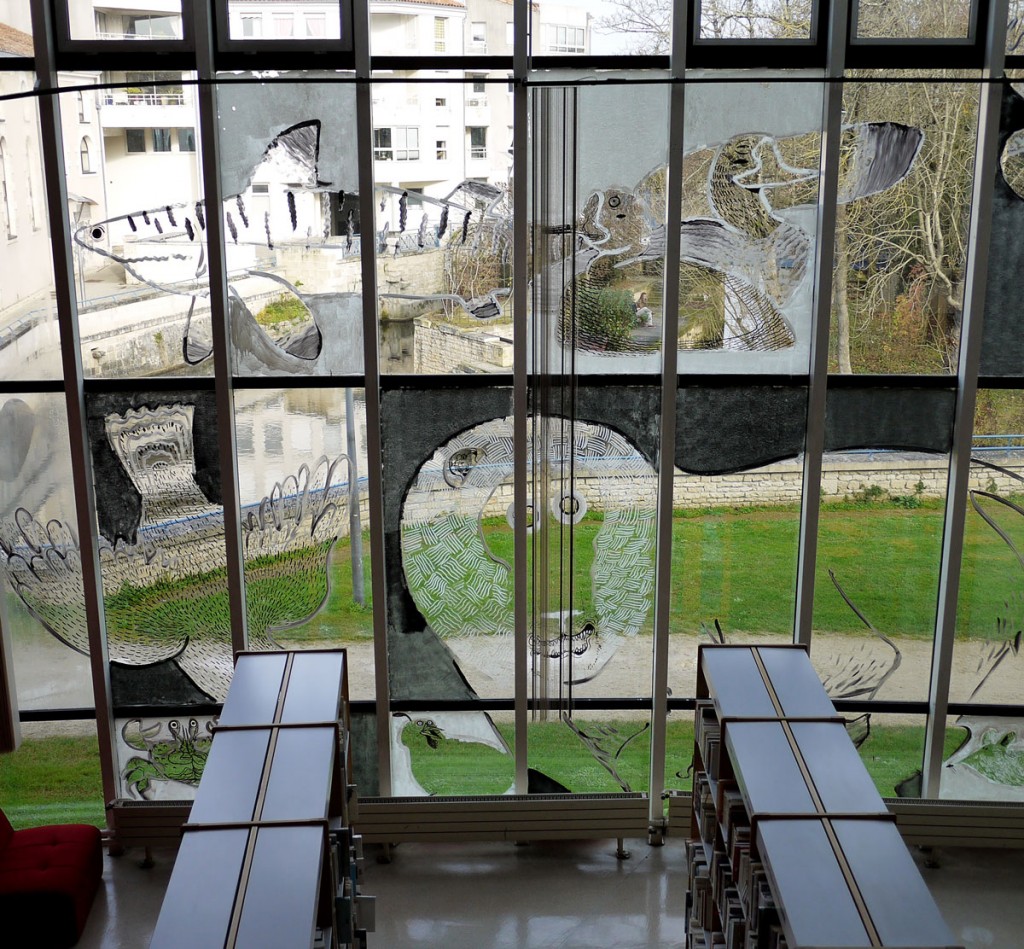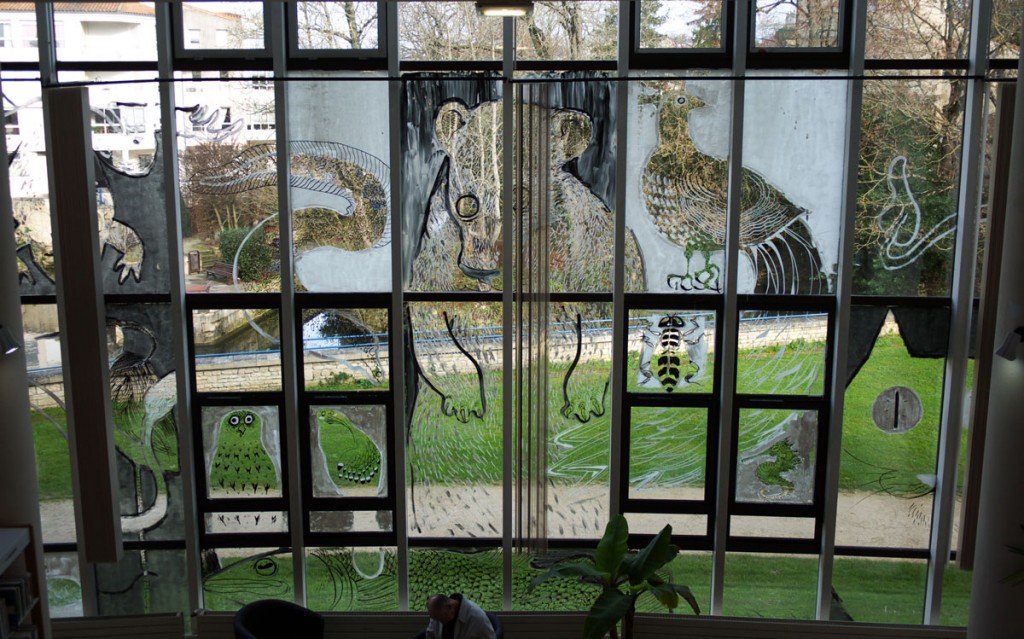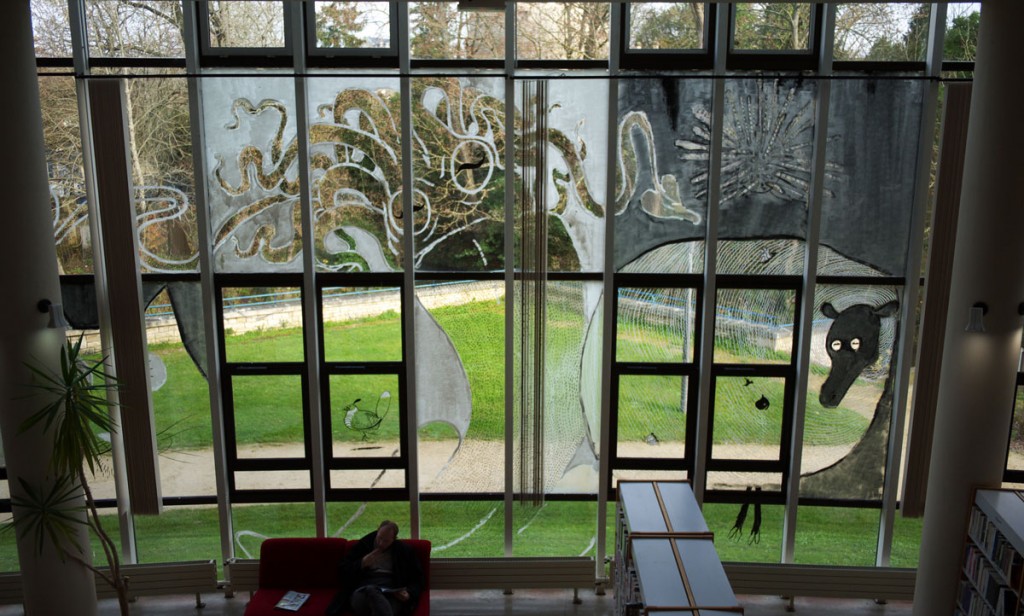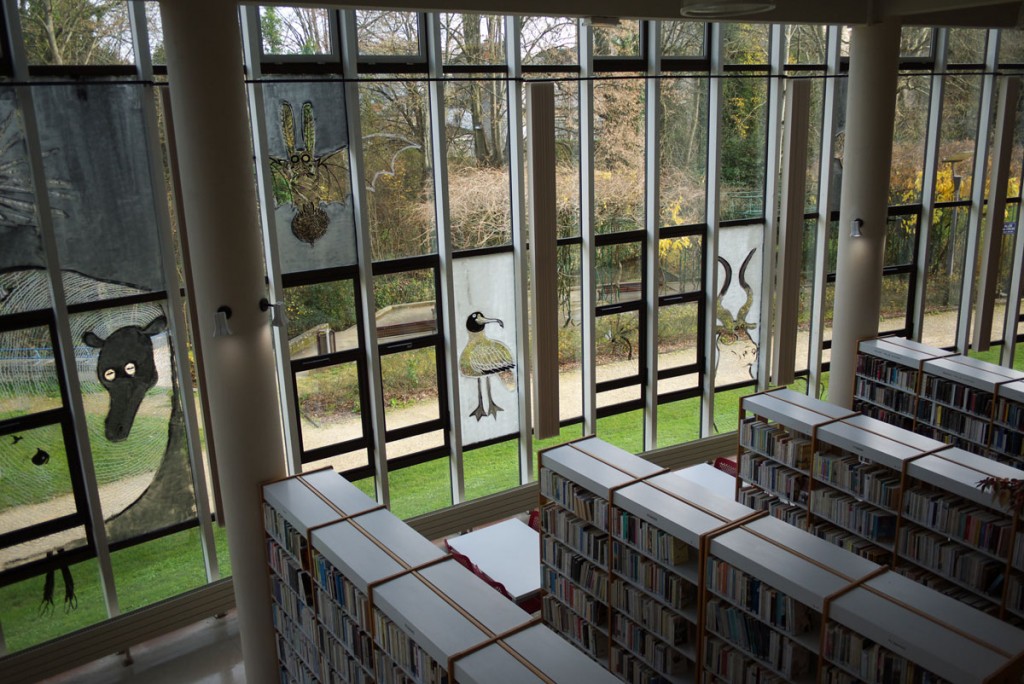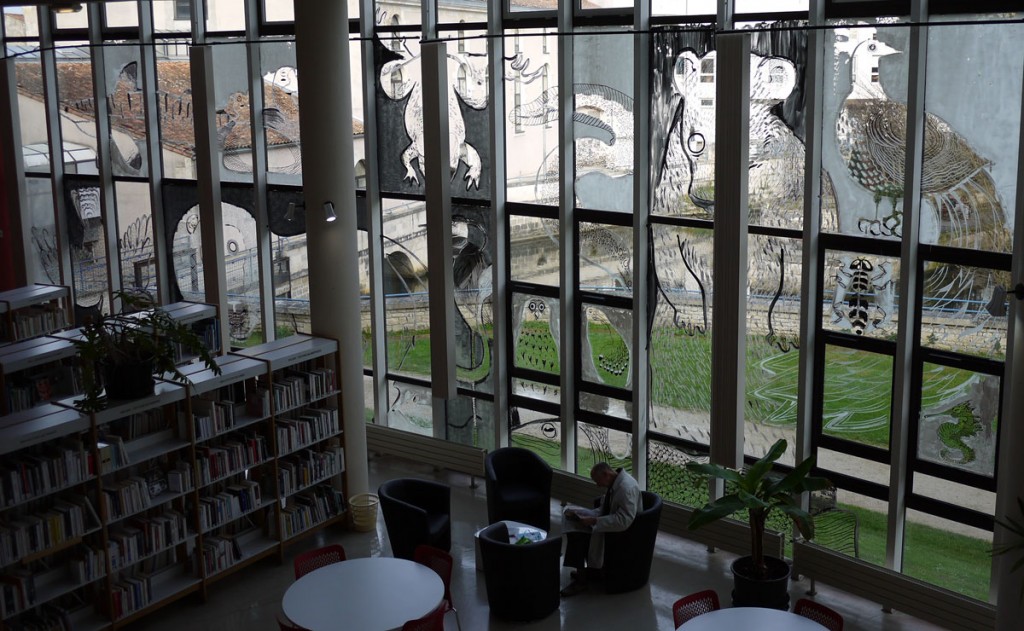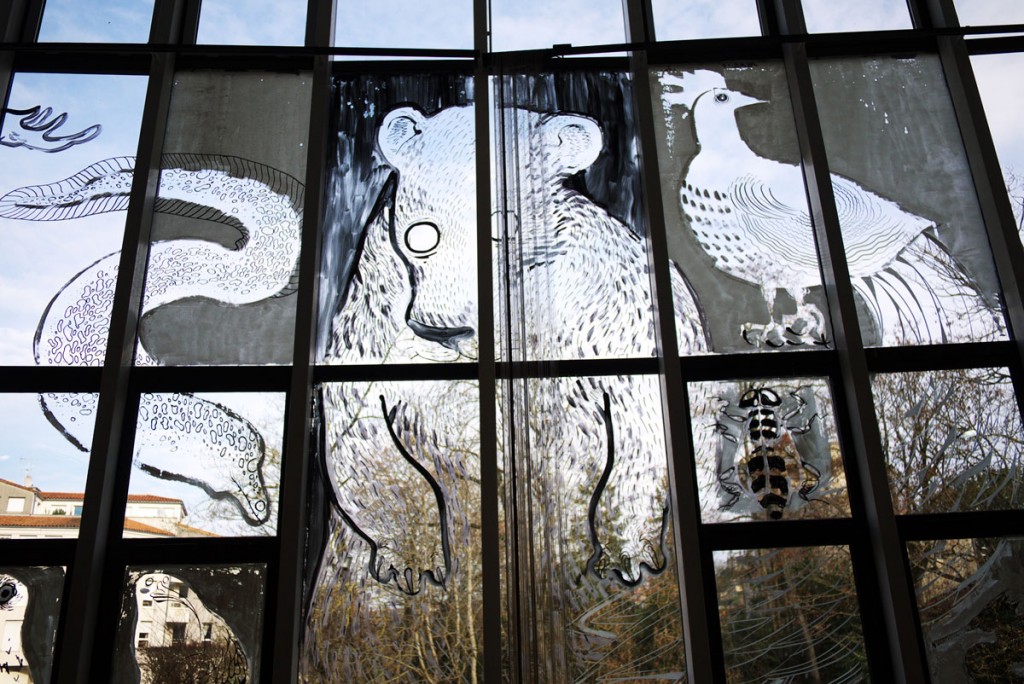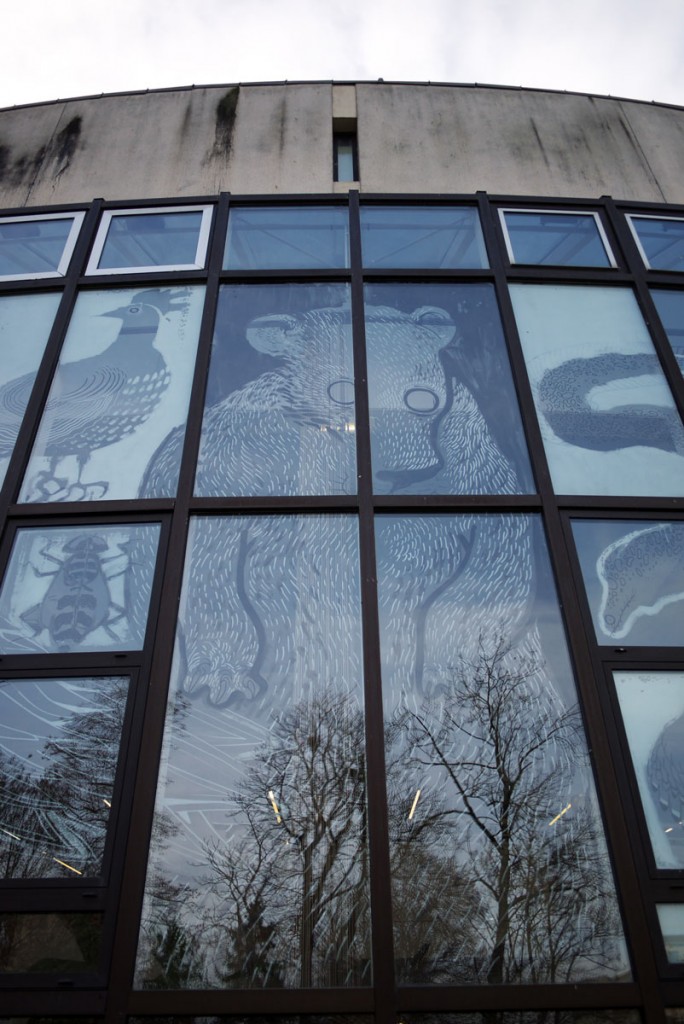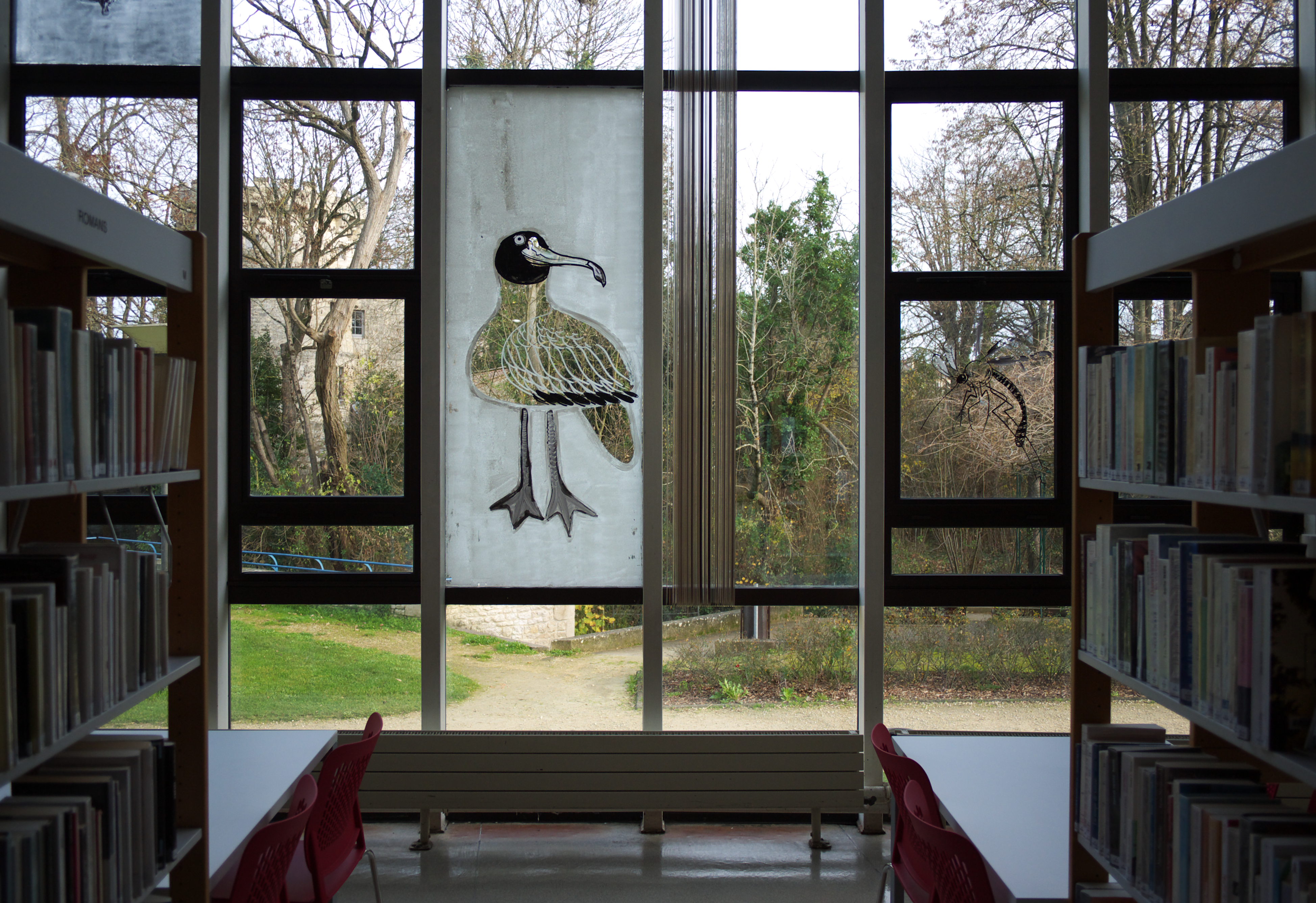 Nouveau Mur de HYURO (Argentine) à Niort :
Dans le cadre du festival Le 4eme Mur, l'artiste argentine a peint un mur situé à l'angle des rues 3 Coigneaux et Plantagenet à Niort.
¨Il est interdit d´interdire¨ ( Prohibido prohibir) Niort, France 2015- for Le 4eme Mur Festival.
This wall doesn't speak solely through context, but it does speak about our time. It tells of human beings, immigrants or refugees alike, any person who for any number of reasons feels the need to move somewhere else. It speaks of our innate indifference to distance and our lack of interest for nameless and faceless people. It speaks to the internal contradiction between principl
es, rights, and our own self interests. » Hyuro.
 •••••
Nouvelle partie de la fresque des musiques actuelles au Port Atlantique La Rochelle par Hyuro :